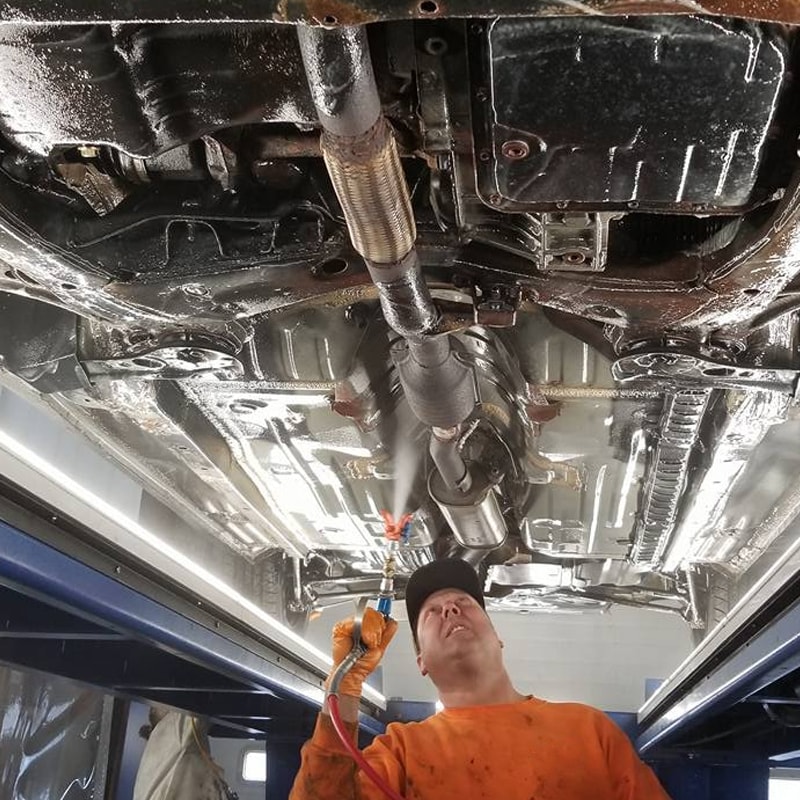 The Importance & Benefits of Undercoating
Corrosion and rust serve as one of the biggest threats to modern vehicles. The underside of your car houses important parts and crucial systems for your vehicle, and it is regularly exposed to water, salt, sand, and debris. And since the bottom of your car is out of sight, corrosion can often go unnoticed. The Automobile Association of America estimates that more cars are destroyed each year by rust than by auto collisions, so it couldn't be more apparent that this is a problem worth addressing.
Undercoating is a protective treatment for your car's chassis and undercarriage that protects it from the harmful elements and extends your vehicles lifespan. It keeps the metals of your car from deteriorating and improves its overall safety. It also lends a clean, pristine aesthetic that will make your car look nearly brand new. We use only the most high quality supplies that are also eco-friendly.